Winter Break Update: Varsity Boys Basketball
The Cannelton boys basketball team competed in a number of games during the holiday season.
On December 13th, the Bulldogs hosted the Tecumseh Braves. Cannelton had a hard time putting the ball in the basket, only shooting 34% from the field. Tecumseh took advantage of this and beat the Bulldogs 52-37. Rafe Garrett led the team with 10 points and Jace Bryant led the team in rebounds with 8 boards.
Cannelton then headed to Cloverport to face the Aces on December 17th. The Bulldogs took a big lead in the first half by getting defensive stops and capitalizing on offense. Cannelton ended the first half with a 20+ point lead. Cloverport wouldn't go away quietly though, as they slowly worked their way back into the game. In the end, Cannelton would hold on to the lead and escaped with a 59-54 victory. Garrett led the team with 22 points. Dylan Young added in 14 points with two 3-point field goals, while leading the team with 4 assists. Garrett also led the team in rebounding with 9 rebounds, while Nolan Aders added 6 rebounds to the Bulldogs total.
Next, the Bulldogs had an SRC matchup against the Evansville Christian Eagles. Cannelton played the Eagles close until they started to pull away in the second half. The Eagles beat the Bulldogs by a final score of 71-52. Garrett led the team in scoring with 18 points and Bryce Faulkenburg added in 10 points on 4/5 shooting from the field. Garrett, Faulkenburg, and Logan Marshall all had 4 rebounds in the losing effort.
On January 3rd, Cannelton headed to Vincennes to take on Rivet who was recently added to the Bulldogs Sectional pool. Cannelton held the lead through 3 quarters until Rivet went on a run in the 4th to take the lead and secure the win. Rivet beat the Bulldogs by the score of 52-47. Garrett led the team with 17 points and Travis Throgmorton added in 14 points. Garrett also led the Bulldogs in rebounds with 8 rebounds and Bryant grabbed 6 boards.
The Bulldogs return to action on Saturday, January 11. They will travel with the Varsity girls basketball team to Columbus Christian to take on the SRC rival Crusaders.
Leave a Comment
About the Writer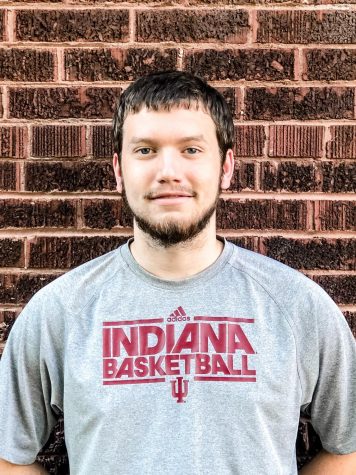 Rafe Garrett, Sports Editor
I am a senior at Cannelton High School. I play basketball and baseball. I am a member of National Honor...