Winter Break Update: Junior High Boys Basketball
On Monday, January 6th, 2020, our middle school boys played the St. Bernard's Panthers. The Bulldogs fell to the Panthers 38-24. Khalill Little and Trevor Hale both had 10 and Caleb Hulse had 4 points.
On Thursday, January 9th, 2020, they played the Tell City Marksmen, and both teams were unable to secure a win.
The 7th grade game ended in a 42-16 score. The lead scorer of that game was Hulse, with 9 points. Following Hulse, sixth grader Gage Garrett had 5 points. Finally, Hale had 2 points.
The 8th grade game ended 34-27 Marksmen. EHale had a strong 18 points, Hulse had 6 points, Garrett had 2, and Josh Mills had 1.
On Saturday, January 11th, 2020, the Bulldogs played the Perry Central Commodores. Both teams unfortunately lost, but they played hard.
The 7th grade game ended in 35-6. Hulse had 4 points and Hale had 2.
The eighth grade game ended in a 50-15 score. Hale being the highest scorer with 6 points, Mills with 4, Hulse with 3, and Garrett with 2.
Leave a Comment
About the Writer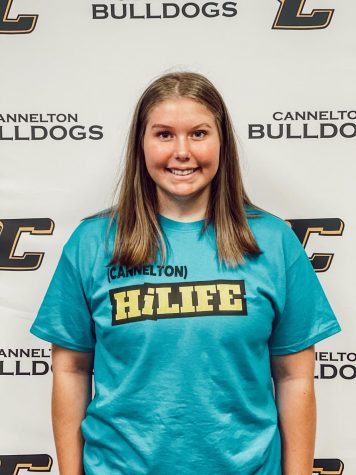 Bria Garrett, Writer
Hi, I'm Bria Garrett. This is my fourth year writing for the Cannelton HiLife. I participate in volleyball,...