Varsity Boys Defeated by South Central
On Friday, January 17, the Cannelton Bulldogs boys' varsity basketball team took off to South Central to take on the Rebels. This game was an opportunity for the team to get make a statement win and get back on the right side of the win-loss column.
Cannelton played close with South Central to start the game. The Rebels were only leading the Bulldogs by 4 at the end of the 1st quarter, and stretched out the lead to 10 before halftime. Cannelton wasn't out of the game yet, but the Bulldogs couldn't find an offensive flow in the second half. South Central pulled ahead with a 24 point lead at the end of the 3rd quarter and was too much for the Bulldogs to come back.
The Rebels beat Cannelton by a final score of 57-30.
Rafe Garrett led the team with 18 points and 7 rebounds. Logan Marshall led the team in assists with 3. Turnovers was a big issue for the Bulldogs in this game as they gave the ball up 23 times and only forced South Central into 10 turnovers.
Consistency has been a recurring problem for Cannelton in recent games. With the Sectional approaching in March, the Bulldogs are looking to get back to their winning ways and string together some victories to build momentum.
Cannelton's next game is Tuesday, January 21 against the Northeast Dubois Jeeps. The Jeeps are a sectional opponent and a win against the Jeeps could propel the Bulldogs into a solid winning streak. For coverage on this upcoming game and all future games, be sure to check back here.
Leave a Comment
About the Writer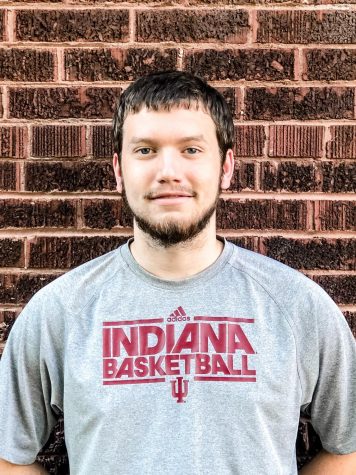 Rafe Garrett, Sports Editor
I am a senior at Cannelton High School. I play basketball and baseball. I am a member of National Honor...