Jeeps Take Down Varsity Boys
On Tuesday, January 21st, 2020 our varsity boys took on the Northeast Dubois Jeeps. Although they lost, the boys had played very well.
The final score ended at 66-48 in favor of the Jeeps. The lead scorer was Dylan Young with 16 points. Following Young, was Rafe Garrett with 11 points. Clayton White had 8 points, Jhett Garrett with 5, Nolan Aders with 3, Devyn Komasinski with 2, and Logan Marshall with 1.
Our leading rebounder that night was Garrett with 11, Bryce Faulkenburg and White with 4, Komasinski, Marshall, Jace Bryant, Sebastian McMahan, and Aders with 2, and Jose Flores and Patrick Lawson with 1.
Marshall, Flores, and Bryant had the most assists with 2. Young, Rafe Garrett, and Jhett Garrett had 1 assist. Young and Rafe Garrett had 2 steals, and Lawson, Jhett Garrett, Faulkenburg, Aders, and Flores had 1 steal.
The Bulldogs will have two opportunities to bring home wins this weekend, as they travel to Washington Catholic on Friday, January 24 and to SRC rival Christian Academy of Madison on Saturday, January 25.
Leave a Comment
About the Writer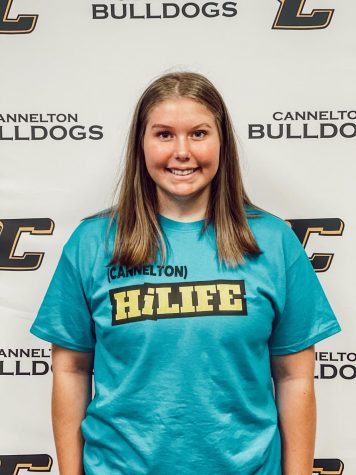 Bria Garrett, Writer
Hi, I'm Bria Garrett. This is my fourth year writing for the Cannelton HiLife. I participate in volleyball,...