Generals Charge Against Lady Bulldogs
On Saturday, January 25, the Cannelton Lady Bulldogs faced off against the Clarksville Generals. Unfortunately, the Lady Bulldogs were unable to beat Clarksville. The girls had a lot of trouble scoring as evidenced by the final score: 45-14 in Clarksville's favor.
When asked about the game, Coach Garrett stated, "The girls played well, but when we are playing larger schools, they have the opportunity to be more athletic than us, which is what happened on Saturday."
Freshman Kendall Hale led the girls in points, defensive rebounds, and blocks. Sophomore Maggie Dawson was the runner-up in points, with 3 points.
The girls had trouble with turnovers in this game. Coach Garrett says, "We are working on ways to reduce turnovers in practice, by running drills on ball handling."
Junior Charlotte Entwistle led the team in offensive rebounds with 3, she also had a defensive rebound and a steal.
During the game, through no fault of their own, the girls simply could not make shots. Coach Garrett added, "In basketball, everyone has days when the shots just don't fall, and unfortunately, Saturday was one of those days for us."
Another problem that the girls faced during the game against the Generals was at the post. The Generals have very good post players, and the Cannelton girls simply could not keep up.
The Varsity Lady Bulldogs will take on the Cloverport Aces at home on January 28, as part of a double header game with the JV boys.
Name

Pts

FG

3FG

FT

OREB

DREB

AST

STL

BLK

Charlotte 

Entwistle

#00

1

0/3

0/1

1/3

3

1

0

1

0

Caitlyn Chesterfield

#12

0

0/0

0/5

0/2

0

1

0

0

0

Sara

Crafton

#13

1

0/2

0/1

1/2

0

2

0

0

0

Kendall 

Hale

#22

9

1/8

2/8

1/3

0

9

1

0

2

Maggie Dawson

#25

3

0/0

1/6

0/4

0

1

0

0

0
Leave a Comment
About the Writer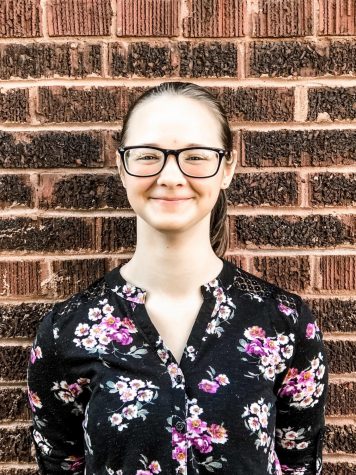 Kourtney Masterson, Senior Writer
I am a Senior and first-time Cannelton HiLife Staff Writer. I am a member of National Honor Society and...