Lady Bulldogs Taken Down by Dugger Union
On Saturday, December 21, our Lady Bulldogs faced off against Southern Roads Conference rival Dugger Union. Unfortunately, the Lady Bulldogs were unable to secure the win, with a final score of 53-41.
The top scorers of the game were freshman Kendall Hale and junior Hannah Price, with 19 and 16 points respectively.
Hale also had 8 rebounds and a block, while Price had 9 rebounds and a block.
Both Hale and Coach Garrett commented on Dugger Union's aggressive full-court press defense. Coach Garrett stated, "Dugger pressed really hard throughout the game, and the girl's had a hard time dealing with that."
The team was able to close in on Dugger Union in the second half, with their efforts on defense paving the way for them to score. However, it wasn't enough to take the lead.
"The girls played very hard to close the score gap in the second half, but unfortunately we made some unforced turnovers and missed baskets that led to Dugger widen their lead again," added Coach Garrett.
The Lady Bulldogs had trouble with turnovers throughout the game, finishing with a total of 32 turnovers by the end of the game. Most of the turnovers happened in the first half, while they were having trouble breaking through Dugger Union's press defense.
The Lady Bulldogs look to recover from this loss in their next game, on December 30 at Shawe Memorial.
Leave a Comment
About the Writer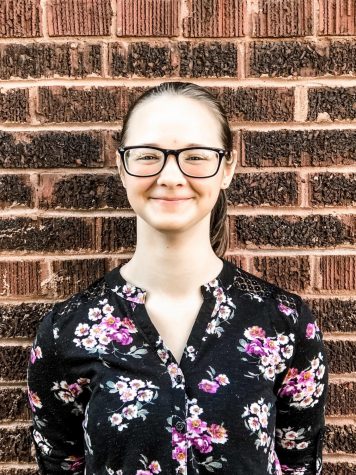 Kourtney Masterson, Senior Writer
I am a Senior and first-time Cannelton HiLife Staff Writer. I am a member of National Honor Society and...