Junior High Girls Defeat Cloverport Again
On Thursday, December 4, our middle school basketball girls played against Cloverport at their gym. The team played their hardest throughout this very close game. Our girls were losing in the first half, but then came back and won the game. The final score of the game was 6 to 5.
Seventh grader Kylie Anastasiades scored those 6 points. The team was shooting a lot of good shots, but seemed to have bad luck and a lot of bad bounces as many close shots didn't fall in.
Coach Mike is proud of his team for fighting the whole game. He said, "We worked the ball well against their 2-3 zone and got a lot of good shots out of our offense." As a team we all worked together and were taking a lot more shots than normally.
The team does still have some goals to work on. Coach Mike said the team's biggest concerns are, "not throwing careless passes, and turnovers." Everybody makes mistakes but these are some of the mistakes that are made the most.
Our junior high girls basketball team will travel to Orleans this Saturday for a tournament.
Leave a Comment
About the Contributor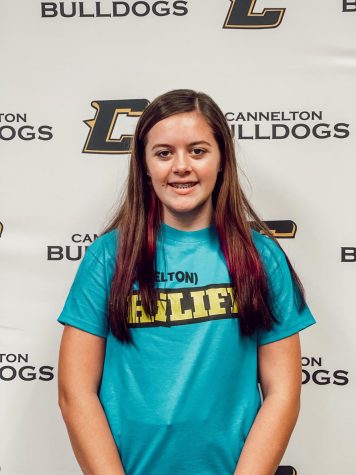 Kylie Anastasiades, Writer
Hi, my name is Kylie! This is my fourth year being a part of the Cannelton HiLife. I am involved in softball,...