Season Preview: Varsity Girls Basketball
The team is coached by Brian Garrett, the athletic director for Cannelton High School.
The girls' basketball team currently has six varsity members for this season. Letter winners returning from last year are juniors Charlotte Entwistle, Hannah Price, and Sara Crafton, as well as sophomore Maggie Dawson. Newcomers are sophomore Caitlyn Chesterfield and freshman Kendall Hale
The team's main strengths this year are rebounding and defense. Currently the team's top rebounders are Entwistle, Dawson, Chesterfield, and Hale.
The team will mainly run man-to-man defense, but will vary their strategy with different opponents. Ball handling and ball security are the team's top concerns for this season. The team will mainly run motion plays with few sets mixed in. Coach Garrett is most concerned with the team's ball handling and scoring abilities.
Coach Garrett was asked about the team's quickness, and he responded, "We are not a quick team. We will need to be patient on offense and take care of the ball."
The team's top outside shooters are Price, Entwistle, and Hale. Coach Garrett believes that the team's shooting is average, and should improve as the season progresses.
Kendall Hale, Maggie Dawson, Charlotte Entwistle, and Hannah Price are the team's best drivers.
I asked player Sara Crafton a few questions about the team's goals this year. Crafton answered, "We hope to win the conference tournament on Saturday [November 9], and continue with that momentum to hopefully win sectional." Crafton said that she is most looking forward to facing Tell City and Perry Central.
These goals align with Coach Garrett's outlook on where the team stands with the teams that they will face. He stated, "With only four teams (Medora, Columbus Christian, Dugger Union and Cannelton), we match up well. With hard play and getting the bounces, we can compete for a conference title."
Coach Garrett also said, "Right now, with our current abilities, we need to focus on improving everyday and when we get to the tournament, we need to be playing the best basketball that we can be. From there we will let the chips fall where the may. We can only take care of ourselves and need to worry about the things we can control: how we act, how we react, and our attitudes. If we do this then we will have a productive season."
Leave a Comment
About the Contributors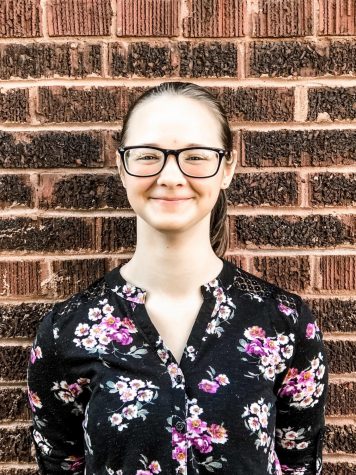 Kourtney Masterson, Senior Writer
I am a Senior and first-time Cannelton HiLife Staff Writer. I am a member of National Honor Society and...