Season Preview: Junior High Girls Basketball
The 2019-2020 junior high girls basketball season is officially underway. The team is very excited and looking forward to a successful season. The coaches this season are Mike Evans and Josh Hale. This year there is only one eighth-grader on the team this year. The team's main starters are eighth grader Makayla Reed, seventh graders Makayla Hulse and Kylie Anastasiades, and sixth graders Chloe Hale and Brianna Evans. The team also includes sixth grader Brooklyn O'Brien, and fifth graders Jaliyah Little, Addyson Little, Ayla Snyder, Nora Lawson, Makayla Schneider, and Breonna Risse.
We had the opportunity to ask Coach Mike Evans some questions about the team and their upcoming season.
What type of offense will you run?
Coach Evans: "It depends on the defense. We will run 5 out or motion against a man-to-man, and 5 out and overload against a zone defense."
What will be your main defense?
Coach Evans: "Man-to-man."
How's the team's ball-handling?
Coach Evans: "The girls who have played for a few years handle the ball well."
How's shooting look?
Coach Evans: "We have a few girls that have perimeter shooting skills and a lot of girls who can knock down jumpers inside 15ft."
How's your team's quickness?
Coach Evans: "We have a lot of quickness on offense and defense. By the end of the season, our defensive and offensive quickness should win us a lot of games."
How's defense look overall?
Coach Evans: "Our defense is tough. Our zone and man-to-man defense looks very, very good!"
Goals for the team for this year?
Coach Evans: "My goals for the team are that each girl learns, progresses, and becomes a
better teammate overall."
How do you think the season will go?
Coach Evans: "With our returning 5, we should compete with most games if not all. We do have
a lot of athleticism and young players. We are hoping to turn that into a winning season."
The middle school girls basketball team will kick off their season tonight with a home game against Cloverport. The seventh grade and eighth grade boys basketball teams play right after.
Leave a Comment
About the Contributors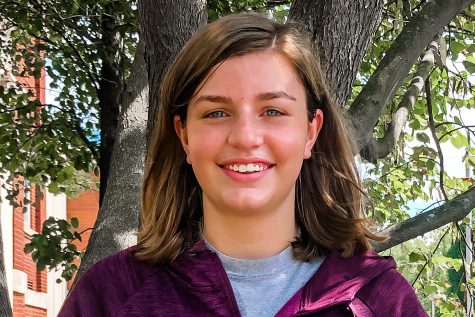 Makayla Reed, Writer
Hi! I'm Makayla. I am a freshman, and it's my fourth year writing for the Cannelton HiLife. I play volleyball...