Season Preview: Junior High Boys Basketball
This year, our junior high boys basketball team is looking to have a successful season. The team is coached by Michael Snyder, the principal at Cannelton City Schools, and Bryce Garrett an aide at Cannelton.
This year the team features eleven players. The sixth graders on the team this year include Gage Garrett, Rylan Snyder, and Caleb Hulse. The team's seventh grade players are Brayden Puckett, Trasai Redwine, Jacob Crafton, and Dylan Gentry. The eighth grade athletes are Josh Mills, Trevor Hale, Jason Lawson and Khalill Little.
The team has already played in an 8th grade basketball tournament at Cloverport on October 24 and 25. The team lost to both Cloverport and St. Romuald in that tournament.
One of the team's goals is to make 60 percent of our free throws. The team hopes to have a successful season; winning a lot of games and learning more about the game to prepare for varsity basketball in just a few years.
I had the opportunity to sit down with Coach Snyder to interview him about the upcoming season.
When did you start working as a basketball coach?
"My first year coaching was in 2013."
How Long how have you been coaching?
Coach Snyder: "I have only been a basketball coach for four years. Before that, I coached baseball at Reitz High School then I coached at Booneville for 3 years."
Who was the first team that you coached?
Coach Snyder: "The first team I coached was Reitz's baseball team."
Have you won a sectional in any of your years coaching?
Coach Snyder: "Not coaching."
In addition to winning, what are some other goals for your team?
Coach Snyder: "To me, the most important thing to learn out of a team sport is to learn and understand the game. Some people will have success dribbling the ball, or shooting, or their quality in the locker room. Winning is a product of understanding the game."
Our junior high boys basketball team has their first home game tonight against Cloverport, right after our girls team take on the Aces at 5:30.
Leave a Comment
About the Contributors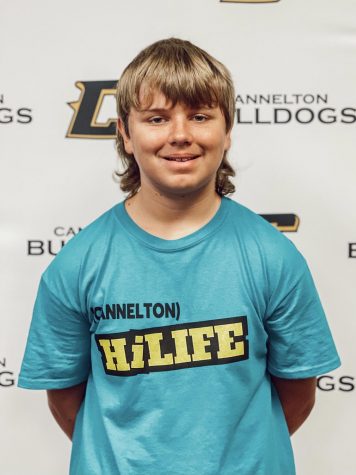 Gage Garrett, Junior Writer
My name is Gage Garrett. I'm a third year junior writer for the Cannelton HiLife. My favorite pro sports...