Marksmen Defeat Lady Bulldogs in Varsity Basketball Matchup
This past Tuesday, the varsity girls basketball team kicked off their season in a county rivalry matchup against the Tell City Marksmen.
Cannelton was only able to put up 3 points in the first quarter, but their defense stood strong, keeping the Marksmen to only 10 points through one quarter.
The offensive struggle continued for the Bulldogs, as they were only able to scratch one more point across in the form of a free throw. The Marksmen were able to move their lead up to 27-4 before halftime. Cannelton was able to find a better offensive flow in the second half, but it wasn't enough to overcome the lead the Marksmen had built.
Tell City beat Cannelton in a final score of 51-15.
When asked about the Bulldog's struggle on offense, Head Coach Brian Garrett said, "The struggle on offense comes from the players not being used to the new system. They aren't comfortable with the new system. We passed up on good looks and don't know the entire offense yet."
Coach Garrett also said that the team needs to get a better understanding of the read line. The team only had one back cut, which came in the first half.
Freshman Kendall Hale tallied her first career double-double with 12 points and 10 rebounds, while adding 1 assist. She led the Bulldogs in all three categories.
Sophomore Maggie Dawson scored the remaining 3 points, with a 3-point field goal.
Sara Crafton added to Cannelton's rebound total with 4 boards, and Hannah Price and Dawson grabbed 3 rebounds apiece.
Cannelton had 7 steals defensively, led by Charlotte Entwistle's 4 steals.
The Bulldogs have a quick turnaround, as they head to Medora to begin conference tournament play this Saturday against the Medora Hornets at 11:30 A.M.
I asked Coach Garrett how the team will compete in the conference tournament, and he said, "I think we will be okay, we are playing schools our size. We will be able to compete with the teams in our conference. I think we will be okay."
We will have coverage over the Bulldogs' games in the tournament here on the Cannelton HiLife.
Leave a Comment
About the Writer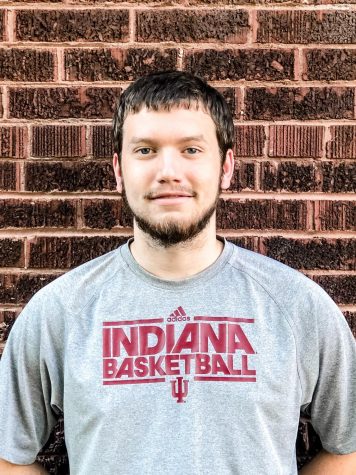 Rafe Garrett, Sports Editor
I am a senior at Cannelton High School. I play basketball and baseball. I am a member of National Honor...