Commodores Use Age Advantage to Defeat Middle School Lady Bulldogs
Monday, November 19, the middle school basketball girls played against Perry Central. As a team, they did not play very well. Our 8th grade Lady Bulldogs ended up losing the game 43-6.
Although it was a tough game, we were able to score 6 points. Scoring those 6 points were Kylie Anastasiades, hitting 2 three's during the 1st quarter.
The middle school Lady Bulldogs 7th grade team had their first game of the season that night. Our 7th Grade Lady Bulldogs were unfortunately unable to score any point that game. Our girls were at a huge disadvantage due to our age different. Our 7th grade team is made up of 5th graders, and the Commodores had a full team 7th graders.
Coach Mike thinks that the game was lost because "We didn't handle the defensive pressure very well. They were physical and very aggressive on the defensive end, which led to turnovers and layups on the other end."
After every game, there is always room for improvement for everyone. Coach Mike thinks the whole team needs to work on "Blocking out, creating separation on the offensive end, cutting down on turnovers and handling pressure better."
Our middle school Lady Bulldogs will travel to Crawford County on Tuesday, November 26.
Leave a Comment
About the Writer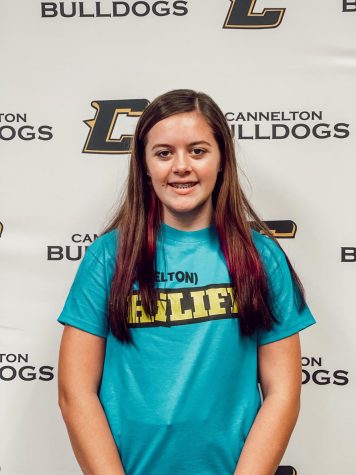 Kylie Anastasiades, Writer
Hi, my name is Kylie! This is my fourth year being a part of the Cannelton HiLife. I am involved in softball,...