Evansville Racers Defeat 8th Grade Lady Bulldogs
On Thursday, November 7, the middle school girls travelled to play against the Evansville Racers. The team didn't play as well as they did in their previous game against Cloverport. The Bulldogs lost, with a final score of 37-6.
Kylie Anastasiades came in scoring 4 of the team's 6 points. Makayla Reed scored the other 2 points.
There are a lot of things that the Bulldogs could have done differently to help win the game. Coach Evans says, "We needed to keep our eyes open. We didn't stop penetration on defense. We also didn't look for open cutters on offense." Coach Evans also emphasized the team's need to block out and rebound.
We all have a lot of things that we all need to work on. Coach Evans stated, "We need to learn how to handle pressure better." Everybody has different things that they need to work on, but this is one of the main things that everybody needs to work on.
In every game, everybody makes mistakes and has things that they can work on to get better. Coach Evans said, "We need to rebound. We need to keep our eyes open for open shots and cutters. We also need to work on taking criticism more effectively."
The next game for our junior high girls is Friday, November 15th. The team will take on Rock Creek at home, as part of a double header with the varsity girls basketball team.
Leave a Comment
About the Contributors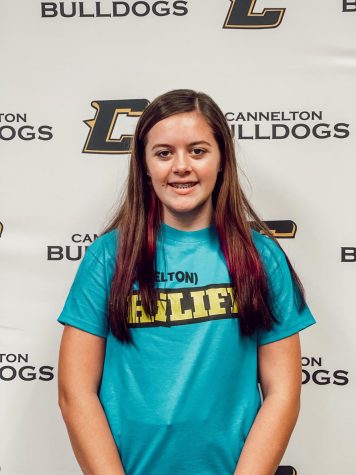 Kylie Anastasiades, Writer
Hi, my name is Kylie! This is my fourth year being a part of the Cannelton HiLife. I am involved in softball,...