Holiday World Updates
The local theme park is adding a brand new ride to the park in 2020.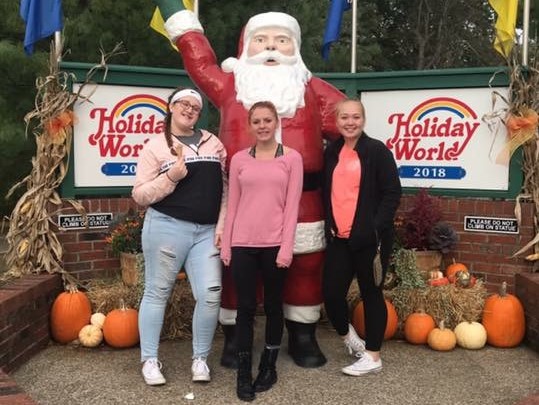 Holiday World is a family owned and operated theme park in Santa Claus, Indiana. Holiday World opened their gates on August 3, 1946, making it the first theme park in the world. When the park opened it included a toy shop, toy displays, a restaurant, themed children rides, and of course – Santa. Families from around the country come to enjoy the greatness of this park. Even celebrities such as Ronald Reagan, Jay Cutler, and Mick Foley are known to visit the park.
Over the years Holiday World has made vast improvements. Every year they add new rides, restaurants, and games, to make sure they stay the best park around. In 2015, they added the Thunderbird, their first metal coaster, built in memory of former President Will Koch who passed away in 2010. Koch's dream was to build a metal coaster there, and after he passed away they decided to remember his legacy by building one. In 2019 they added a new restaurant called Merry Market Place. It has a variety of different things to eat such as Asian cuisine, burgers, fries, pizza and more.
Holiday World just recently announced their newest ride, Cheetah Chase. This ride will be a thrill water coaster, opening in 2020. It will be located next to the Lazy River and Monkey Bucket in the water park. In a press release announcing the new ride, President Matt Eckert said "…the launch is the first of its kind." Eckert added, "There's nothing like this out there." Holiday World boasts a lot of achievements and awards that they have earned, and this new ride will surely add to their already long list.
Leave a Comment