New Music in October 2020
This week in music we got a lot of great new music, including new albums from some very established artists. Ty Dolla $ign dropped a brand new album titled Feat. Ty Dolla $ign, Ariana Grande dropped the first song of her new Positions album which comes out this Friday, Gorillaz released Song Machine, along with so much more music this week.
Ty Dolla $ign finally dropped his fourth studio album, Featuring Ty Dolla $ign, this past Friday. The album is compiled of 25 songs with features from Kid Cudi, Post Malone, Kanye West, Quavo, Lil Durk, Nicki Minaj, Big Sean, Roody Rich, Future, Young Thug, Gunna, and so many more. A good portion of the songs on the album really blend together, and it was seemingly one big song for the first six to seven songs of the album. The album then slows down after starting off very fast paced, and you get into the Big Sean and Roddy Rich features. The album starts out very quick with faster beats, but this is where Ty Dolla $ign really slows down and expands the album's range as far as vocals and instrumentation goes. On the back end of the album, the features slowly start to fade off – there are only three songs of the last eight that have features. You really get to hear Ty Dolla $ign alone in these tracks, which is something that we haven't seen much of in the past because he is usually featured on songs (thus the name of the album) or he has features on his songs. The album starts off with a boatload of features, and within the last section of songs the features go away, potentially signaling that he may move into more solo stuff as time goes on. The album is so good, and I love the blend of music right off of the rip of the album. I do wish that it would have had a more upbeat and fast paced portion of the album, but I loved being able to hear Ty Dolla $ign have that section where it is just him rapping and doing solo work. This album is a solid 8/10 for me, solely because this is probably the best record that we have seen from Ty Dolla $ign and it is personally very appealing to hear.
The Gorillaz finally dropped Song Machine Season One: Strange Timez, after releasing multiple songs from the album over the course of the last year, with Momentary Bliss being the first of the plethora of 17 songs on the seventh Gorillaz album we have seen. The reason that I really like this album is because it really goes back to vintage Gorillaz that we all know and love. You have some really good features like SchoolBoy Q on Pac-Man, which is about as Gorillaz as it gets. A very slow paced song, with a good recurring beat with, and a heavy hitting rapper such as SchoolBoy Q. I also really like how thought out and processed this project was from the group, rather than releasing the whole album at one time, they took a different approach, and released it piece by piece over a long period of time. I was also a really big fan of The Pink Phantom, a song that featured Elton John, and 6lack. While a lot of people hate how pronounced Elton John's feature on the song was, I really did like how the song was done and produced. You had Elton John who used his very booming voice, but then had 6lack come into the song and give a more mellow toned feature, and he seems heartbroken. The whole entire project was really good, and like I said, it was classic Gorillaz that we have seen in albums before such as Plastic Beach, and even their first album, Gorillaz. All in all I give the album a 7, because I really felt like the album lived up the hype that I was giving it, however I wish it would have had more songs that really blended together such as the Pink Phantom, and Pac-Man. Nonetheless, this was a really good album from Gorillaz, and seeing that Song Machine Season Two has been confirmed, it only leaves more question marks for what the group will release next.
Ariana Grande's scheduled release for her sixth studio album, Positions, is this Friday, however we got a little sneak peak from the album, with the song Positions, which dropped this past Friday. I really hope that this is a real tone setter for the upcoming album, which will have 13 songs, and feature artists like The Weeknd, Ty Dolla $ign, and Doja Cat. Grande isn't really known for featuring a lot of artists on her albums, which have all hit number one in the US, other than Dangerous Woman, which hit number two. Positions was honestly a bit of a different feel from Ariana Grande, yet at the same time it had some feels from some of her previous albums. It is definitely a lot more upbeat and faster than a song such as thank u, next, however at the same time it is a much lower tone than songs such as God is a Woman. It is a real in the middle version of Ariana Grande that we haven't really ever seen before. This gets me very excited, and I personally cannot wait to hear The Weeknd's feature on the album, which drops this Friday.
The Kid LAROI released a brand new song on Friday as well, titled So Done. There were a lot of music critics that gave this song a really bad rating, describing it as "annoying," and "repetitive," however I really was a huge fan of the song from the young new artist. It had a really good flow, and the music video to me was also really well produced, and paid some homage to the late Juice Wrld. The Kid LAROI has been on fire as of late, and is projected to be releasing his debut album towards the end of the year, or even 2021 titled Savage. Coffin from Lil Yachty dropped after being teased for the last month or so, and it was not a bad song, I just wouldn't say a good song. It was sub 2 minutes, and the song itself was repetitive with voiceovers for the first 40 seconds of the song. It has some catchy lines, however it continued with the same beat and never changed throughout the duration of the song.
FEEL SOMETHING DIFFERENT was released by Bea Miller, and AMINÉ, which was a bit of a remix to Miller's feel something that came out in August of last year. It was a more upbeat version of the song opposed to the more mellow type of a beat last year. Despite this, I really enjoyed the song and it was such a good collaboration, and I wouldn't mind seeing more from these two in the future.
Leave a Comment
About the Contributors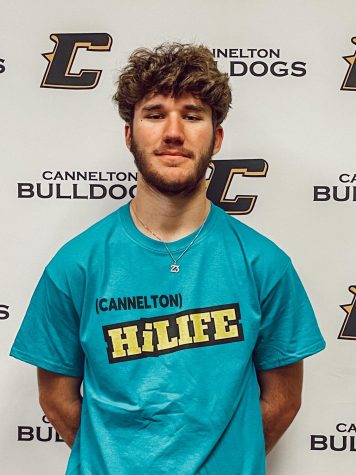 Jhett Garrett, Editor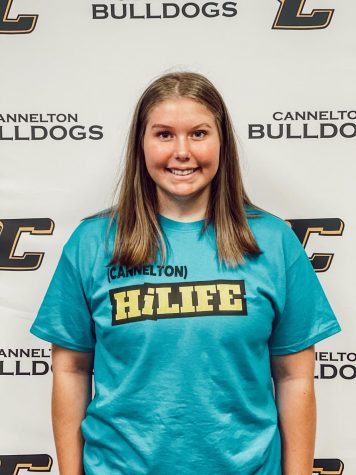 Bria Garrett, Writer
Hi, I'm Bria Garrett. This is my fourth year writing for the Cannelton HiLife. I participate in volleyball,...