Senior Spotlight: Tory Thomas
Name: Tory Thomas
Birthday: October 14th
Favorite Food: Any form of potatoes and fried chicken.
Favorite Drink: Chick-Fil-A's diet lemonade
Dream Vacation: Bora Bora
Favorite Clothing: I would have to say my hoodies.
Favorite Song: "Must've never met you"
Favorite Music Group: Sugarland
Favorite TV Show: Criminal Minds
Favorite Movie: A Walk to Remember
Hobbies: Honestly, I'm content with laying at home with Bella.
Favorite Sport: Volleyball
Favorite Sport Team: Kentucky
Favorite Restaurant: Pluckers or The Wooden Grill
Favorite Place to Go: These cliffs I found in Hancock County
Favorite Color: Yellow
Favorite Holiday: Halloween
Favorite Cartoon Character: Foghorn Leghorn
Favorite Thing to Do: Go hiking, or anything outdoors really
Favorite Pet: Bentley and Bella
Favorite Subject: History
Favorite Teacher: Mr. Parr
Favorite Elementary Teacher: Mrs. Keown & Mrs. Harpenau
Favorite Place to Go After School: Home
Favorite Place to Eat Lunch: Taco Bell
Favorite Thing to Watch on Netflix: I don't really watch Netflix.
Dream Job: Endocrinologist
Favorite Quote: Isaiah 43:2 "When you go through deep waters I will be with you."
If you could have 3 wishes, what would they be? A cure for cancer, that Veterans did not get to the point some get to.
Where do you see yourself in 10 years? Out of college and settled down with whomever.
Plans after High School: Attend Manchester University and major in Physical Therapy
High School Activities and Clubs: Volleyball, Cheer, Basketball, Softball, Track, Club Volleyball
Accomplishments and Awards: Southern Roads Conference All Conference Volleyball Team 2019
Advice for underclassmen: Please never take anything for granted and don't be a procrastinator!
A message to your family & friends: Thank y'all for supporting me through everything and thank you for never giving up on me. I love y'all.
About the Contributor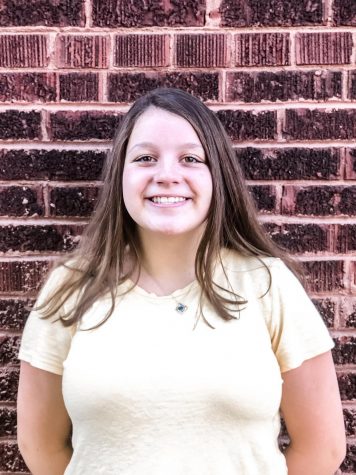 Jenessa Sturgeon, Writer
Hello! My name is Jenessa Sturgeon. I am a junior and a third-year writer for the HiLife. I play varsity volleyball and I am on the varsity cheer team,...