Senior Shoutouts
We asked our CHS underclassmen, Cannelton community, and Senior parents and families to leave special messages for our seniors.
Senior Class Shoutouts
The entire Cannelton HiLife staff would like to wish our 2020 Seniors nothing but the absolute best! Each and every one of you are going to accomplish big, great things in life. We will miss you dearly, but we can't wait to see what the future holds for you all!
"I'm so proud of all of you! I know this Senior year has been a hard on you but stay strong & keep pushing forward. Your life has only begun. Live each day to the fullest. " – Amber Thompson
"Best wishes class 2020" – Manette Vanwinkle
"Congratulations Class of 2020!" – Tally Little
"Congratulations to the class of 2020! Best wishes with your future." – Margaret Anastasiades
"The Senior Class has inspired me to not take any of my time in high school/ middle school for granted. Not only that, but watching the senior athletes play volleyball, softball & baseball the last years, showed me to play with heart and to love those sports while I'm able to play them." – Bria Garrett
"I'm glad you all made it through the year and i hope you all are doing great" – Chris Thomas
"Congrats on making it this far in your school life. I would like to say I'm sorry for yall not getting a real Graduation and all but hey it was a good year. So keep going in life and don't stop trying. Bulldogs Pride." – Leland Sandefur
"You guys paved the way for us!!!" – Gage Garrett
"Congrats to all the Seniors for graduating during this fine and scary year." – Alexander Sandefur
"Best of luck moving on in whatever you guys choose to do!" – Jhett Garrett
"Congratulations on completing school, after 13 years you are done!" – Eli Moseby
"We will miss you at school. It kinda sucks that we have to say goodbye like this though." – Carter Vogt
"I wish all of the seniors good luck." – Jacob Crafton
"Best wishes to all!!" – Kylie Anastasiades
Individual Senior Shoutouts
The HiLife Staff would like to give special shoutouts to our senior staff members, Rafe Garrett and Kourtney Masterson.
Rafe- We will miss your daily MadLibs, your antics with Jhett, and all of your big ideas that never got to come to life in high school because this school year was cut short. Keep dreaming and bring those goals to life in college or after!
Kourtney – You always go above and beyond in whatever you do. That is such a great quality to have! We will miss you keeping the class on track, and helping all of our staff members with anything that they need.
We hope that you both keep writing, because you both are so talented! You are both natural leaders, and we will truly miss that. You both left some huge shoes to fill! Thank you for everything that you contributed to the HiLife. Use your talents and your voice to change the world for the better. Come back to visit us often! PS – we would also love some guest articles for the HiLife! 🙂
"Bryce I'm beyond proud of you & all you do!! I'm happy to say you are my little brother. I can't to see all the things you will accomplish in life. I will always be your number one fan & be here for you always! Thank you for being a great Uncle & know Shelby & Liam look up to you. We love you so very bunch Bryce Kaden❤ " – Amber Thompson
"Rafe Garrett-Your family is so proud of you! Chase your dreams and work hard in your pursuit of them. We will always be in your corner, cheering you on. We love you!" – Mikki Garrett
"Uncle Rafe – we are so proud of you! You are such a truly good person, which is one of the highest compliments. Ethan and I are so grateful to have you as our brother and that our kids have you as their uncle/Godfather! Grayson looks up to you so much, he's obsessed with you. We know that you're going to succeed at whatever you put your mind to. Dream BIG and don't settle for anything that doesn't make you absolutely happy. We are always always here for you, no matter what! We love you!" – Jaci Herzog
"Desha Little- I am so proud of you! You are such a great role model and I know you will do big things with your life. Going to Indiana State University for Social Work can make a difference in this world. When you was a little girl I knew you would grow up to be something. Reach for the stars baby girl! We love you so much! Don't look at this pandemic as a bad thing, this just made you stronger. You'll need it!" – Tally Little
"Special shout out to our daughter Kendra Anastasiades. We are very proud of you and we know that you will do great things in life. Love you always and forever:)" – Margaret Anastasiades
"Special shout out to Jose Flores we love you dude and can't wait to see what life brings you!!" – Margaret Anastasiades
"Madison Nicole Huff you did it so proud of you" – Amanda Huff
"Kourtney Masterson Good luck! I'll miss you! Hopefully we'll see each other again soon!" – Cassidy Weatherholt
"Rafe Garrett is such an inspiring athlete and academically talented, and has taught me to play every single game like it's my last. He's taught me to love what I have left of my years as a Cannelton student. I'm so proud of watching how far he has come as an athlete, student, and most importantly as a person. He has such a big heart and he finds the good in people. He isn't quick to judge, he loves first, and I truly admire that. He will be missed in the halls by the Cannelton community. " – Bria Garrett
"Kendra Anastasiades I am very proud to call you my big sister! I will miss seeing you at school and watching you cheer and play volleyball. Best wishes on your future:) love you!" – Kylie Anastasiades
"Rafe Garrett. Obviously this is more than being a senior. Thanks for being there all my life." – Gage Garrett
"To Rafe, Bryce, Jose, Logan, and Patrick – Thank you guys for always being my guys from day 1 in the valley since we were 6 and 7 years old. Thank you for creating some of my first ever memories with me, memories that will last a lifetime. I've being playing sports with you guys at Cannelton since the 5th grade, and I will miss every game, every practice, every little detail that I won't get back. I have missed this season very greatly, and whatever you guys chose to do, I am always here, and I'll always be down to hoop at my house. VB4L" – Jhett Garrett
"Jose Flores thank you for always being there for me. I will miss watching you play ball. Best wishes in your future!" – Kylie Anastasiades
Kendra Anastasiades – Manette VanWinkle
Madison Huff – April L. Harding, Corey Richards, Jason Duke, Jeffrey Huff, Jeniffer Kay, Emma Huff, Amanda Huff
Trenton Persohn – Brandon Persohn
Rafe, Patrick, Bryce,Kendra,Tory,Jose – Brianna Evans
Leave a Comment
About the Contributor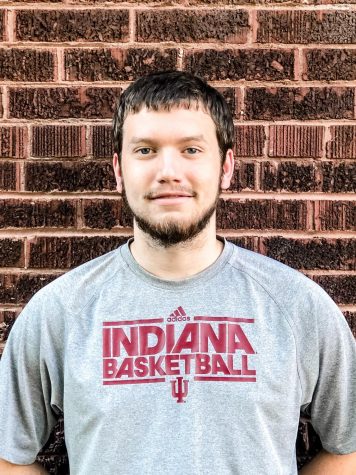 Rafe Garrett, Sports Editor
I am a senior at Cannelton High School. I play basketball and baseball. I am a member of National Honor...