Senior Spotlight: Patrick Lawson
Name: Patrick Lawson
Birthday: January 20th
Significant Other: Hannah Price
Favorite Food: Steak
Favorite Drink: Pepsi
Dream Car: Jeep Wrangler
Dream Vacation: Redwood Forest
Favorite Clothing: Hoodies
Favorite Song: "Run" – Joji
Favorite Music Group: Cage the Elephant
Favorite TV Show: The Office
Favorite Movie: Austin Powers: Goldmember
Hobbies: Sports and Video Games
Favorite Sport: Basketball
Favorite Sports Team: IU
Favorite Restaurant: Texas Roadhouse
Favorite Actor: Chris Pratt
Favorite Actress: Jenna Fischer
Favorite Place to Go: Holiday World
Favorite Color: Blue
Favorite Holiday: Christmas
Favorite Cartoon Character: Patrick Star
Favorite Thing to Do: Play sports
Favorite Pet: My dog, Molly
Favorite Amusement Park: Holiday World
Favorite Subject: Math
Favorite Teacher: Mrs. Hinton
Favorite Elementary Teacher: Mrs. Garrett
Favorite Place to Go After School: Home
Favorite Place to Eat Lunch: McDonald's
Favorite Thing to Watch on Netflix: The Office
Dream Job: Intelligence Marine in the US Marine Corps
Favorite Quote: "That's what she said" – Michael Scott
If you could have 3 wishes, what would they be? Money, a long life
Where do you see yourself in 10 years? With a family
Plans after High School: Join the US Marine Corps
High School Activities and Clubs: Basketball, Baseball, Cross Country, and NHS
Most Memorable Moment: Winning the SRC Basketball Tournament 2 years in a row
What will you miss most about CHS? Seeing my friends and teachers every day.
Advice for underclassmen: Enjoy every moment of high school.
A message to your family & friends: Thank you for your support.
View Comments (1)
About the Contributor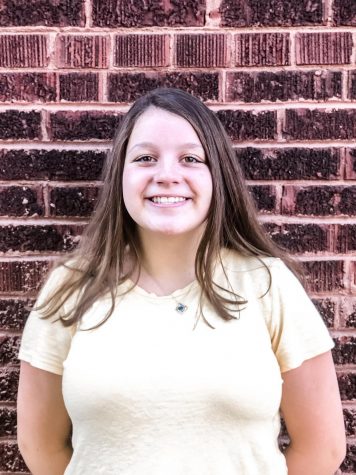 Jenessa Sturgeon, Writer
Hello! My name is Jenessa Sturgeon. I am a junior and a third-year writer for the HiLife. I play varsity...