Senior Spotlight: Desha Little
Name: Desha Little
Birthday: March 23rd
Favorite Food: Rice
Favorite Drink: Dr. Pepper
Dream Car: Malibu
Dream Vacation: Anywhere with a beach
Favorite Clothing: Hoodies
Favorite Song: I can't pick just one
Favorite TV Show: Law and Order SVU
Favorite Movie: Freedom Writers
Hobbies: Makeup and reading
Favorite Sport: Basketball, but not playing
Favorite Sports Team: Kentucky Wildcats
Favorite Restaurant: Texas Roadhouse
Favorite Actor: Will Smith
Favorite Actress: Mariska Hargitay
Favorite Place to Go: Florida
Favorite Color: Yellow
Favorite Holiday: Christmas
Favorite Cartoon Character: Spongebob
Favorite Thing to Do: Sleep
Favorite Pet: Dogs
Favorite Amusement Park: Holiday World
Favorite Subject: English
Favorite Teacher: Mrs. Leinenbach
Favorite Elementary Teacher: Mrs. Day
Favorite Place to Go After School: To bed
Favorite Place to Eat Lunch: Taco Bell
Favorite Thing to Watch on Netflix: Dynasty
Dream Job: Social Worker
Favorite Quote: "One of the most courageous things you can do is identify yourself, know who you are, what you believe in and where you want to go." – Sheila Murray Bethel
If you could have 3 wishes, what would they be? Success, financial stability, happiness
Where do you see yourself in 10 years? Hopefully I'm successful, working somewhere and I hope I'm not in debt.
Plans after High School: Attend Indiana State University and major in Social Work
High School Activities and Clubs: NHS, Pep Club, Softball
Accomplishments and Awards: NHS
Most Memorable Moment: All of it, but bus rides to and from softball games were pretty fun
What will you miss most about CHS? How it feels like one big family and, how everyone supports one another
Advice for underclassmen: Honestly, just have fun. I always complained about school but now that it's almost over it's very upsetting. Play that sport, join that club, you wont regret it.
A message to your family & friends: Thank you so much for believing in me and always being there for me. I love and appreciate all of you more than you will ever know.
Leave a Comment
About the Contributor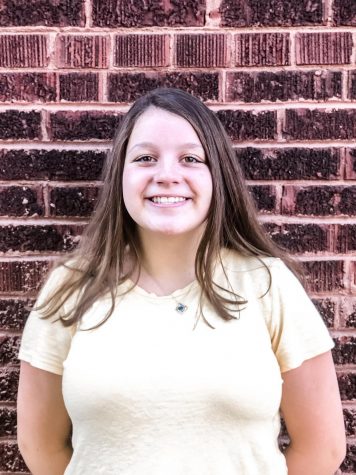 Jenessa Sturgeon, Writer
Hello! My name is Jenessa Sturgeon. I am a junior and a third-year writer for the HiLife. I play varsity...