Senior Spotlight: Ashley Harman
Name: Ashley Harman
Birthday: July 11th
Significant Other: Shane Thomas
Favorite Food: Pizza
Favorite Drink: Mountain Dew
Dream Car: 2020 Ford Mustang
Dream Vacation: Week in the Bahamas
Favorite Clothing: Sweatpants and a T-Shirt
Favorite Song: Noticed
Favorite Music Group: Nirvana
Favorite TV Show: Blacklist
Favorite Movie: Titanic
Hobbies: Coloring, drawing and also spending time with family and friends
Favorite Sport: Basketball
Favorite Sports Team: Chicago Bulls
Favorite Restaurant: Golden Corral
Favorite Actor: Leonardo DiCaprio
Favorite Actress: Emma Stone
Favorite Place to Go: The beach
Favorite Color: Blue
Favorite Holiday: Christmas
Favorite Cartoon Character: Bugs Bunny
Favorite Thing to Do: Go on walks and spend time with friends
Favorite Pet: Cat
Favorite Amusement Park: Holiday World
Favorite Subject: English
Favorite Teacher: Mrs. James
Favorite Place to Go After School: Home
Favorite Place to Eat Lunch: Outside at tables
Favorite Thing to Watch on Netflix: 13 Reasons Why
Dream Job: Veterinarian
Favorite Quote: "The purpose of our life is to be happy."
If you could have 3 wishes, what would they be? To be a millionaire, to always have anything I need, to be able to help everyone in the world
Where do you see yourself in 10 years? To have a good job, a nice house, and a family.
Plans after High School: To eventually go to college and get my dream job.
Most Memorable Moment: From freshman year to last year I didn't think I would ever graduate and I'm proud of how far I have come. The teachers always believed in me.
What will you miss most about CHS? How much they help you to make sure you get it done.
Advice for underclassmen: Do your work and don't give up. At one point I wanted to, but I promise it's worth it!
A message to your family & friends: thank you to everyone who believed in me and stood by my side I couldn't ask for a better group of friends and family! You guys let me know that I would and could do this! Also thanks to my boyfriend you believed in me when I didn't believe in myself and pushed me and now I'm officially a 2020 graduate!!!
Leave a Comment
About the Contributor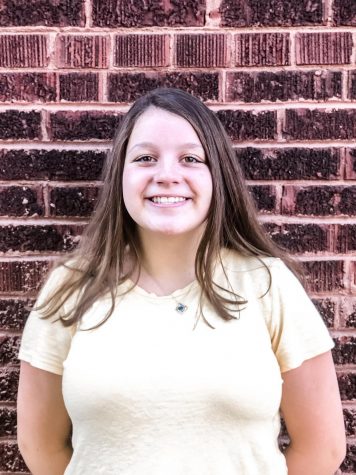 Jenessa Sturgeon, Writer
Hello! My name is Jenessa Sturgeon. I am a junior and a third-year writer for the HiLife. I play varsity...