Senior Spotlight: Rafe Garrett
Name: Rafe Garrett
Birthday: November 15th
Significant Other: Joe Gatto. We were in a zoom call once. We are kinda tight.
Favorite Food: Mashed Potatoes
Favorite Drink: Dr. Pepper
Dream Car: Rolls Royce Wraith
Dream Vacation: Universal Studios California
Favorite Clothing: Anything Nike
Favorite Song: My favorite song changes every month so I can't just pick one.
Favorite Music Group: Jonas Brothers
Favorite TV Show: Impractical Jokers
Favorite Movie: Moneyball
Hobbies: Video games, sports, watching pro wrestling
Favorite Sport: Basketball
Favorite Sports Team: Oklahoma City Thunder
Favorite Restaurant: Iron Gate
Favorite Actor: Will Ferrell
Favorite Actress: Scarlett Johansson
Favorite Place to Go: Universal Studios Orlando
Favorite Color: Red
Favorite Holiday: Christmas
Favorite Cartoon Character: Spider-Man
Favorite Thing to Do: Play basketball
Favorite Pet: My dog, Zoey
Favorite Amusement Park: Universal Studios Orlando
Favorite Subject: Econ
Favorite Teacher: Mrs. Hinton
Favorite Elementary Teacher: Mrs. Garrett
Favorite Place to Go After School: The gym
Favorite Place to Eat Lunch: My living room
Favorite Thing to Watch on Netflix: The Office
Dream Job: NBA
Favorite Quote: "You miss 100% of the shots you don't take –Wayne Gretzky" – Michael Scott
Where do you see yourself in 10 years? Playing basketball for a living
Plans After High School: Play basketball in college and study Journalism
High School Activities and Clubs: NHS, Student Council, Pep Club, High Ability, Cannelton HiLife Staff, Basketball, Baseball, Cross Country
Accomplishments and Awards: 1,000 career points, CHS School Record – Career Rebound Leader, SRC Basketball Player of the Year 2019, SRC All Conference Basketball Team (2018=2019 and 2019-2020) and Baseball Team (2019)
Most Memorable Moment: Winning the SRC basketball tournament 2 years in a row
What will you miss most about CHS? Seeing my friends and teachers everyday
Advice for underclassmen: Do your work in the classroom and for every sport you play. If you stay on top of things, everything will work out.
A message to your family & friends: Thank you for supporting me in everything I do. I love each and every one of you guys.
View Comments (2)
About the Contributor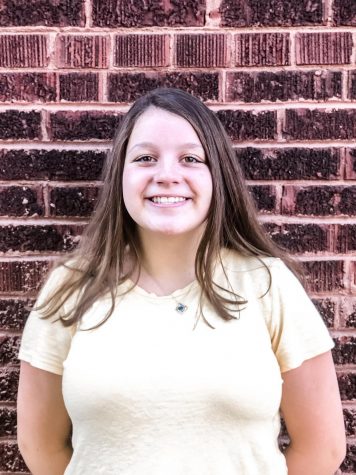 Jenessa Sturgeon, Writer
Hello! My name is Jenessa Sturgeon. I am a junior and a third-year writer for the HiLife. I play varsity...