Senior Spotlight: Kendra Anastasiades
Name: Kendra Anastasiades
Birthday: June 20th
Significant Other: Jose Flores
Favorite Food: Hibachi
Favorite Drink: Pepsi
Dream Car: Jeep Wrangler
Favorite Clothing: Shorts & a T-Shirt
Favorite TV Show: Friends
Hobbies: Crafting and being outside
Favorite Sport: Volleyball
Favorite Restaurant: Shoguns
Favorite Place to Go: Florida
Favorite Color: Blue
Favorite Holiday: Christmas
Favorite Thing to Do: Be on a beach
Favorite Pet: Dog
Favorite Teacher: Mrs. Leinenbach
Favorite Place to Go After School: Home
Plans After High School: Becoming an Occupational Therapist
High School Activities and Clubs: NHS, Student Council, Pep Club, Volleyball, Cheer
Accomplishments and Awards: School record for most consecutive serves in volleyball
Most Memorable Moment: SRC Tournament champs back to back
Advice for underclassmen: It goes by fast & you never know what is going to happen, so cherish every moment like it is your last.
A message to family & friends: Thank you for supporting me and pushing me to do my best. I love y'all.
View Comments (1)
About the Contributor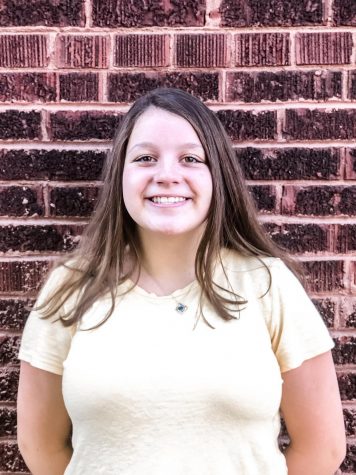 Jenessa Sturgeon, Writer
Hello! My name is Jenessa Sturgeon. I am a junior and a third-year writer for the HiLife. I play varsity...