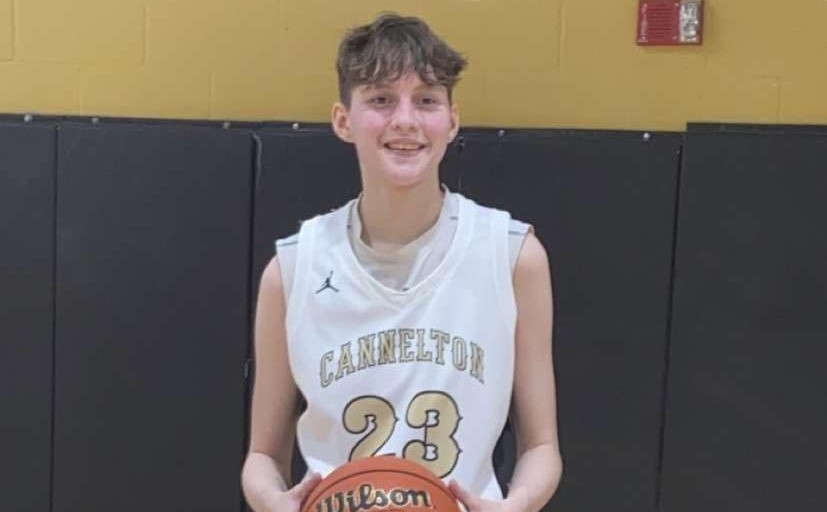 Senior Spotlight: Kendall Hale
"You don't have to be great to start, but you have to start to be great."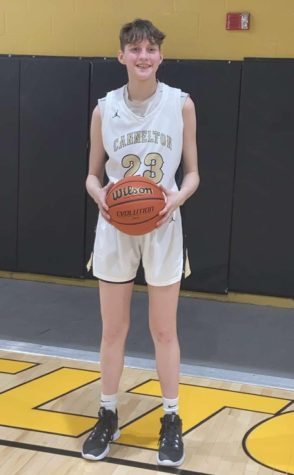 Your Name: Kendall Hale
Birthday: September 26
Clubs and Activities: Basketball 4 years, Volleyball 2 years, Softball 1 year, National Honor Society 2 years
Awards and Accomplishments: Broke the all time scoring record for girls. Full ride to Wabash Valley.
Future Plans: Continue my basketball career
Most Memorable Moment: Winning the SRC basketball season and tournament 2 years in a row
What will you miss most after graduating? Playing basketball and seeing everyone at school!
Job: Chicago's Pizza
Significant Other: Brooklyn Farris
Hobbies: Playing basketball and working
Favorite Food: Tacos
Favorite Restaurant: Wasabi
Favorite Color: Blue
Dream Car: Mercedes Benz G wagon
Dream Vacation: Hawaii
Favorite Clothing: Nike and Under Armour
Favorite Song: "By Your Side" – Rod Wave
Favorite Musical Artist/Group: Rod Wave
Favorite TV Show: Law and Order SVU
Favorite Movie: Gridiron Gang
Favorite Actor: Channing Tatum
Favorite Actress: Jennifer Aniston
Favorite Fictional Character/Cartoon: SpongeBob
Favorite Sport: Basketball
Favorite Sports Team: Kentucky
Favorite Thing to Do: Play basketball and be at home
Favorite Place to Go: Out to eat
Favorite Amusement Park: Universal Studios
Favorite Holiday: Christmas
Favorite Pet: My ace boy
Favorite Subject: Math
Favorite High School Teacher: Mrs. Hinton
Favorite Elementary Teacher: Mrs. Melton or Mrs. Powers
Favorite Place to go After School: Home
Favorite Place to Eat Lunch: McDonald's
Favorite Thing to Watch on Netflix: Outer Banks
Favorite Quote: "You don't have to be great to start, but you have to start to be great."
Favorite Childhood Memory: Going on camping trips every weekend and fishing
Favorite High School Memory: Breaking the schools scoring record and reaching 1,000 points.
Where do you see yourself in 10 years? Working and being the best I can for my family and significant other
What will you miss most about CHS? How small we are and how everyone helps each other and how you will always have support here!
Advice for underclassmen? Keep it real with everyone, do everything that interests you and never give up!
A message for your parents/guardians, family, friends, teachers, anyone important: Thank you all for always believing in me always, and always pushing me to be the best! I love you all so much, couldn't have done it without yall!