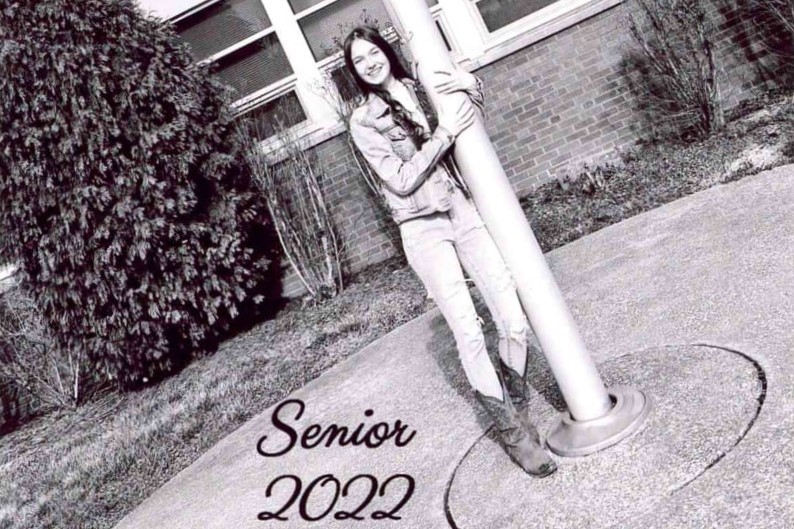 Senior Spotlight: Kaitlyn Korressell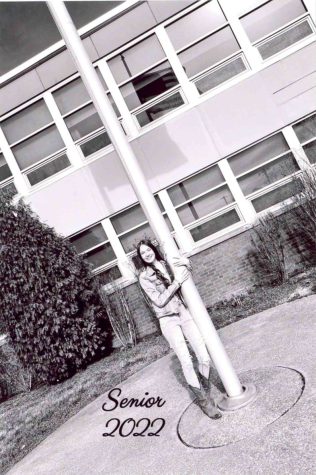 Your Name: Kaitlyn Korressell
Birthday: September 6
Clubs and Activities: softball – 1 year
Awards and Accomplishments: Graduating my sophomore year.
Future Plans: Attend Indiana University and be a anesthesiologist
Most Memorable Moment: My most memorable moment would be when Mrs. Hinton and the student piled paper on me when I fell asleep in her class.
What will you miss most after graduating? Mr. Parr and Julie
Job: Subway
Hobbies: hanging with my friends
Favorite Food: steak
Favorite Restaurant: Fiesta Grande
Favorite Color: Yellow
Dream Car: 2021 Toyota Corolla
Dream Vacation: Hawaii
Favorite Clothing: Anything American Eagle
Favorite Song: "No Heart"
Favorite Musical Artist/Group: Luke Combs
Favorite TV Show: SpongeBob SquarePants
Favorite Movie: Matilda
Favorite Actor: Tom Kenny
Favorite Actress: Betty White
Favorite Fictional Character/Cartoon: SpongeBob
Favorite Sport: basketball
Favorite Sports Team: Louisville
Favorite Thing to Do: Sleep
Favorite Place to Go: Anywhere in Kentucky
Favorite Amusement Park: Kentucky Kingdom
Favorite Holiday: 4th of July
Favorite Pet: My fish and my dog
Favorite Subject: History
Favorite High School Teacher: Mr. Parr
Favorite Elementary Teacher: Mrs. Basham
Favorite Place to go After School: Home
Favorite Place to Eat Lunch: Fiesta Grande
Favorite Thing to Watch on Netflix: Outer Banks
Dream Job: anesthesiologist
Favorite Quote: YOLO!
Favorite Childhood Memory: Falling off my bike.
Favorite Elementary Memory: Coloring a girls lips with a sharpie.
Favorite Middle School Memory: Jammin on the bus
Favorite High School Memory: Shaun falling down the steps
Where do you see yourself in 10 years? I see myself being an anesthesiologist and starting a family.
What will you miss most about CHS? Julie and Mr. Parr 
Advice for underclassmen? Don't give up! Keep trying your best at the end of it all you will be proud. It's not going to be easy but you got to keep trying.
A message for your parents/guardians, family, friends, teachers, anyone important: Thank you for helping me through it all and being by my side!