Danny Bolin Photography
Senior Spotlight: Nicholas Kee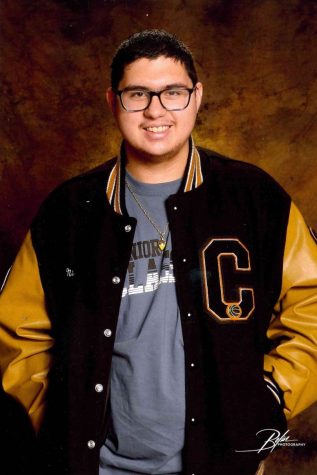 Your Name: Nicholas Kee
Birthday: February 5
Clubs and Activities: Basketball – 2 years
Future Plans: I plan on going to college.
Dream Job: Making cartoons and video games
Most Memorable Moment: Singing at 2021 prom and becoming prom prince
What will you miss most after graduating? Everything
Hobbies: Playing video games and playing basketball for Cannelton
Favorite Food: Chicken
Favorite Restaurant: Rally's, Fiesta Grande, Iron Gate, Texas Roadhouse, or Tokyo in Tell City 
Favorite Clothing: Jerseys, cartoon and movie shirts, athletic pants, and anything Cannelton
Favorite Song: Anything old country or old rock
Favorite Musical Artist/Group: Old country and old rock artist and groups
Favorite TV Show: Scooby-Doo
Favorite Movie: I, Robot or Terminator
Favorite Fictional Character/Cartoon: Scooby Doo, Mira Royal Detective, Inspector Gadget, Caillou, and Arthur
Favorite Sport: football
Favorite Sports Team: Cannelton Bulldogs, Dallas Cowboys, UK, and Notre Dame Fighting Irish
Favorite Thing to Do: Play video games
Favorite Place to Go: Canneton City Schools
Favorite Holiday: Christmas
Favorite Pet: Dogs
Favorite Subject: Spanish
Favorite High School Teacher: Mrs. Hinton and Mrs. Herzog
Favorite Elementary Teacher: Mrs. Adams and Mrs. Powers
Favorite Thing to Watch on Netflix: Inspector Gadget
Favorite Quote: "As iron sharpens iron brother sharpens brother." from Ninjago and "Go with the unexpected and make it the expected."
Favorite Elementary Memory: Music class with Mrs. Adams
Favorite Middle School Memory: Reading The Hunger Games
Favorite High School Memory: Singing at prom and being prom prince my junior year.
Where do you see yourself in 10 years? I see myself making video games and cartoons in 10 years.
What will you miss most about CHS? Everything 
Advice for underclassmen: Work hard, turn work in on time it pays off.
A message for your parents/guardians, family, friends, teachers, anyone important: I may not be in the school corporation next year but I will always be a proud Cannelton Bulldog. #Bulldogstrong #Clawyourwaytovictory