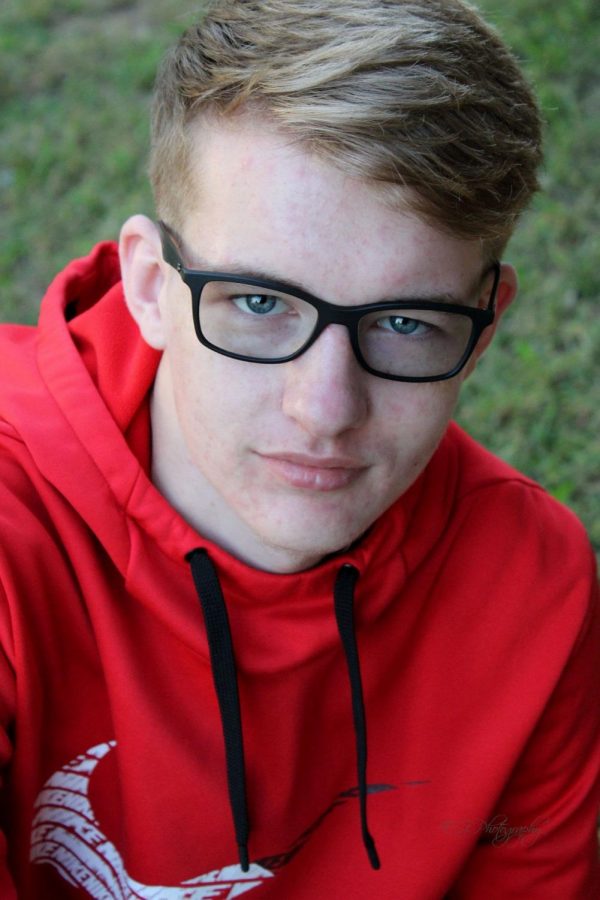 Sierra Bruggeman
Senior Spotlight: Jace Bryant
Name: Jace Bryant
Birthday: May 16
Significant Other: Lol single
Favorite Food: Steak
Favorite Drink: Orange Powerade
Dream Car: 2020 C8 Corvette Stingray
Dream Vacation: Never really thought about it, but I guess Cancun
Favorite Clothing: Sweatpants, hoodie, and high tops or slides
Favorite Song: Impossible to choose
Favorite Music Group: Juice WRLD
Favorite TV Show: no clue
Favorite Movie: Anything Marvel
Hobbies: Wasting gas, chilling at the pool, and listening to music
Favorite Sport: Basketball
Favorite Sport Team: Seahawks
Favorite Restaurant: Texas Roadhouse (something I can pay for – Taco Bell)
Favorite Actor: Ryan Reynolds
Favorite Actress: Scarlett Johansson
Favorite Place to Go: In this county – the pool
Favorite Color: Red
Favorite Holiday: 4th of July
Favorite Cartoon Character: Bugs
Favorite Thing to Do: Drive
Favorite Amusement Park: Holiday World
Favorite Subject: History
Favorite Teacher: Mrs. Hinton
Favorite Elementary Teacher: I went to perry and didn't like it
Favorite Place to Go After School: the pool or Taco Bell
Favorite Place to Eat Lunch: McDonald's or Taco Bell
Favorite Thing to Watch on Netflix: no clue
Dream Job: Business Accountant
Favorite Quote: "If I paid for the whole speedometer imma use the whole speedometer."
If you could have 3 wishes, what would they be? No clue, money is to cliche of a wish to make
If you could go back to any age, what would it be and why? Probably when I was born or right when I got my license, because I'm not even 18 yet and adult is already a pain lol
Plans after High School: Going to USI
High School Activities and Clubs: Basketball
Most Memorable Moment: no clue at least on any yall would let me put lol
What will you miss most about CHS? Before covid hit, it would be going to school and just being in an environment full of people I see everyday and hang out with even outside of school. Once we graduate, all that will change.
Advice for underclassmen: Make sure to get your class work done but don't try too hard or else you will miss all the fun that comes along beside everything and try to set a good example to those around you.
A message to your family, friends, anyone important: If it weren't for yall I wouldn't be who I am right now so thank you for everything you guys have done for me.