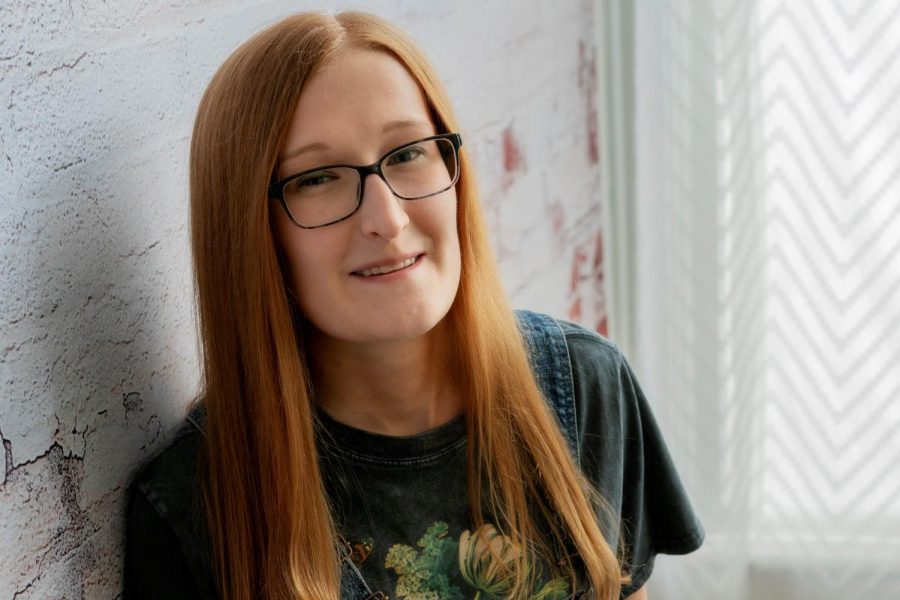 Crystal Dawn Photography
Senior Spotlight: Cassidy Weatherholt
Name: Cassidy Weatherholt
Birthday: October 11
Favorite Food: Soup
Favorite Drink: Sleepy Time tea
Favorite Song: "This Must Be the Place" – Talking Heads
Favorite Music Group: Car Seat Headrest
Favorite TV Show: Twin Peaks
Favorite Movie: Napoleon Dynamite
Hobbies: Sewing, crochet, drawing
Favorite Place to Go: Any library
Favorite Color: Olive Green
Favorite Holiday: Halloween
Favorite Cartoon Character: Garfield
Favorite Thing to Do: Make art
Favorite Pet: My cat Zelda
Favorite Subject: English and Science
Favorite Thing to Watch on Netflix: Mystery Science Theater 3000
Dream Job: Antique store owner
Favorite Quote: "I want to be around people that do things. I don't want to be around people anymore that judge or talk about what people do. I want to be around people that dream and support and do things."
Where do you see yourself in 10 years? Living in my own house and having a job that lets me support myself while giving me time to pursue my hobbies.
Plans after High School: Attend USI for a Bachelor's Degree in Biology
High School Activities and Clubs: 4-H, Junior Leaders, National Honors Society
Most Memorable Moment: Cooper letting us fly drones in his room
What will you miss most about CHS? Everyone I've met
A message to your family, friends, anyone important: Don't feel childish for having hope and enjoying small comforts. Do what you can to merge your current self with your ideal self. Don't be afraid of change but don't feel guilty for finding comfort in stability.