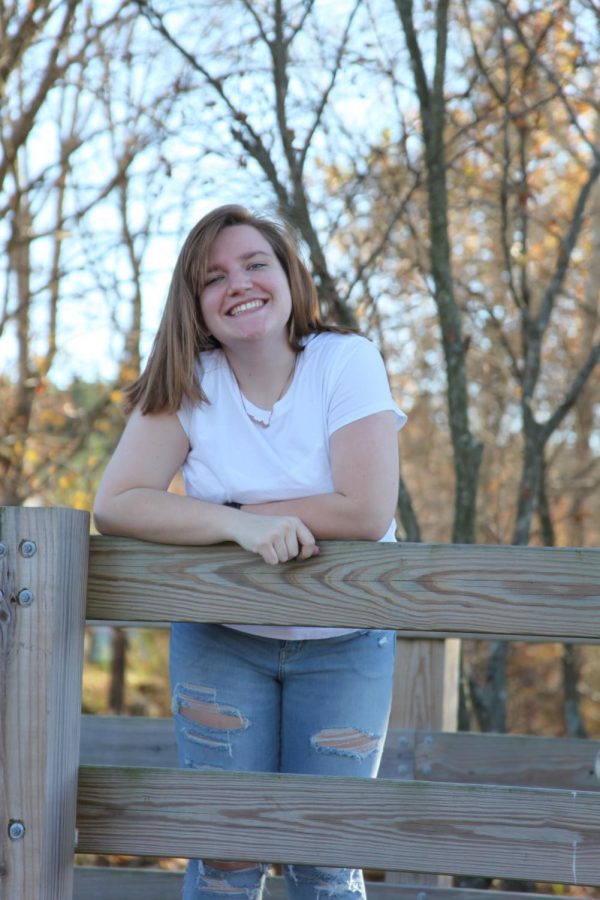 Roxanne Huff
Senior Spotlight: Taryn Powers
Name: Taryn Powers
Birthday: January 2nd
Significant Other: Harley Landry
Favorite Food: mac & cheese
Favorite Drink: mtn dew
Dream Car: a big truck, preferably a dodge
Dream Vacation: Bahamas
Favorite Clothing: hoodies
Favorite Song: "Forever After All" – Luke Combs
Favorite TV Show: Workaholics
Favorite Movie: The Nightmare Before Christmas
Hobbies: lay in bed, drive around
Favorite Sport: volleyball
Favorite Sport Team: Kentucky
Favorite Restaurant: bdubs
Favorite Actor: Tom Holland
Favorite Actress: Jennifer Aniston
Favorite Place to Go: home
Favorite Color: blue
Favorite Holiday: Christmas
Favorite Cartoon Character: bmo from Adventure Time
Favorite Thing to Do: spend time with Harley
Favorite Pet: my doggos of course
Favorite Subject: English
Favorite Teacher: Mrs. Hinton
Favorite Elementary Teacher: Mrs. Powers
Favorite Place to Go After School: home/pick up Harley
Favorite Place to Eat Lunch: Taco Bell
Favorite Thing to Watch on Netflix: The Vampire Diaries
Dream Job: vet
Favorite Quote: "You are braver than you believe, stronger than you seem, and smarter than you think."
If you could have 3 wishes, what would they be? bring back all my grandparents, achieve all my goals
If you could go back to any age, what would it be and why? probably 8, because you don't have a care in the world, growing up sucks
Where do you see yourself in 10 years? living a happy life
Plans after High School: attend college at Vincennes University
High School Activities and Clubs: volleyball & pep club
Most Memorable Moment: when Mrs. Hinton threw a jolly rancher at me and it smacked me in the side of my face lol
What will you miss most about CHS? seeing my friends every day
Advice for underclassmen: high school flies by, enjoy it while you can
A message to your family, friends, anyone important: thank you all for your endless support, i love you all endlessly.