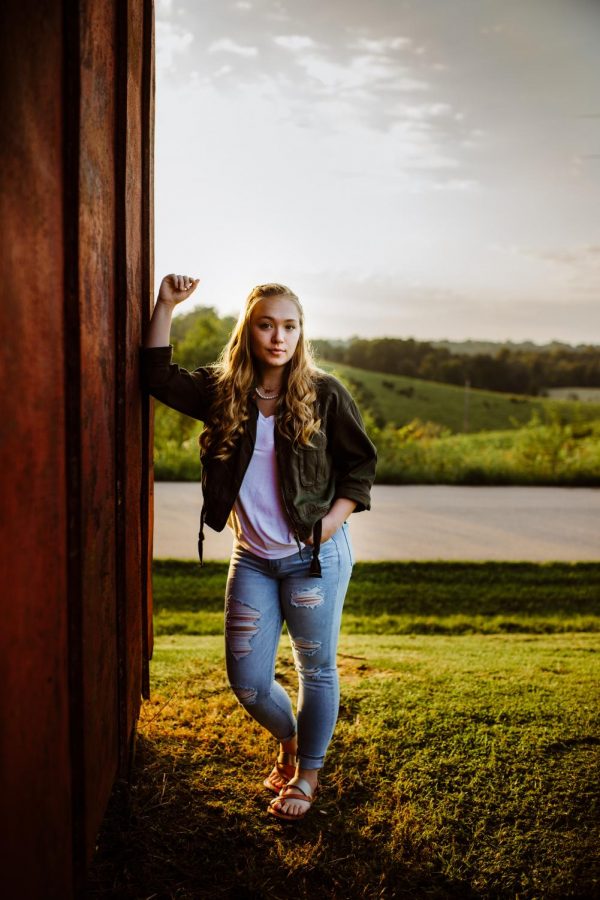 Perry Prairie Photography
Senior Spotlight: Mariah Rainbolt
Name: Mariah Nicole Rainbolt
Birthday: May 24
Significant Other: Bryce Faulkenberg
Favorite Food: Mac and cheese
Favorite Drink: water
Dream Car: Tesla
Dream Vacation: Greece
Favorite Clothing: leggings
Favorite TV Show: The Vampire Diaries
Favorite Movie: Coraline
Hobbies: painting
Favorite Sport: volleyball
Favorite Restaurant: Olive Garden
Favorite Actor: Tom Holland
Favorite Actress: Jennifer Lawrence
Favorite Place to Go: Bryce's house
Favorite Color: yellow
Favorite Holiday: 4th of July
Favorite Cartoon Character: Shego
Favorite Thing to Do: paint
Favorite Pet: dog
Favorite Amusement Park: Universal Studios
Favorite Subject: CNA
Favorite Teacher: Ms. Leinenbach
Favorite Elementary Teacher: Mrs. Garrett
Favorite Place to Go After School: my bed
Favorite Place to Eat Lunch: Taco Bell
Favorite Thing to Watch on Netflix: Grey's Anatomy
Dream Job: trauma nurse
If you could have 3 wishes, what would they be?: to bring my uncle back, good health, save all puppies
If you could go back to any age, what would it be and why?: 10 because my uncle was still alive
Where do you see yourself in 10 years?: A certified nurse
Plans after High School: Attend college at Indiana university
High School Activities and Clubs: Volleyball, cheer, Pep Club, Student Council
Most Memorable Moment: leaving everyday
What will you miss most about CHS?: not much
Advice for underclassmen: good luck
A message to your family, friends, anyone important: Thank you for your support and I love you.