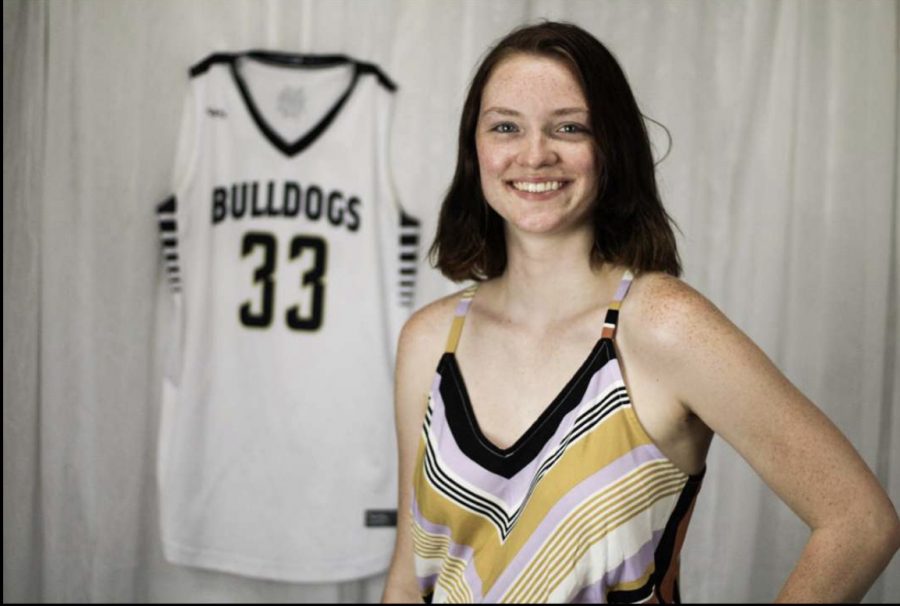 Bailey Little
Senior Spotlight: Hannah Price
Name: Hannah Price
Birthday: May 4
Significant Other: James Patrick Lawson
Favorite Food: Pizza
Favorite Candy: Snickers
Favorite Drink: Mtn Dew
Dream Car: Slug Bug or Hippy Van
Dream Vacation: Washington D.C
Favorite Clothing: Hoodies and sweatpants
Favorite Song: Slow Dancing In The Dark and Can't Get Over You by Joji
Favorite Music Group: Joji and Cage The Elephant
Favorite TV Show: The Umbrella Academy and Grey's Anatomy
Favorite Movie: The Labyrinth
Hobbies: Basketball
Favorite Sport: Basketball
Favorite Sport Team: The Los Vegas Raiders
Favorite Restaurant: Cheddars and Texas Roadhouse
Favorite Actor: Tom Holland, Johnny Depp, and Robert Pattinson
Favorite Actress: Winona Ryder, Helena Bonham Carter, and Margot Robbie
Favorite Place to Go: Missouri
Favorite Color: Blue
Favorite Holiday: Halloween
Favorite Cartoon Character: Patrick Star and Jack Skellington
Favorite Thing to Do: Watch Netflix or play games
Favorite Pet: Dogs
Favorite Subject: History
Favorite Teacher: Mrs. Gogel and Mr. Parr
Favorite Elementary Teacher: Mrs. Hilldenbrand
Favorite Place to Go After School: Home
Favorite Place to Eat Lunch: Taco Bell or Burger King
Favorite Thing to Watch on Netflix: Shameless
Dream Job: Military Police Investigator, or Peds Nurse
Favorite Quote: "Master has given Dobby a diploma. Dobby is free!"
If you could have 3 wishes, what would they be? To have a long, successful, and happy future with my partner.
Where do you see yourself in 10 years? Settled down with a family.
Plans after High School: Attend college
High School Activities and Clubs: basketball
Most Memorable Moment: Any practice with Mr. Garrett, especially when he says "Hold that thought."
What will you miss most about CHS? Seeing my friends and teachers everyday.
Advice for underclassmen: Slow down. Enjoy your youth, and make the most out of your high school experience
A message to your family, friends, anyone important: Thank you for helping me get to where I am today. I love you guys.