CHS Students Help Distribute Food
In continuation of the COVID-19 crisis, the city of Cannelton held Perry County's monthly food distribution on Friday, October 30, 2020 at the old entrance of Can-Clay. This event was scheduled to begin at 10am and end at noon.
Each of these boxes included dairy, produce, and meat. The city of Cannelton received around 2,000 boxes to be passed out. With the report of so many boxes, Cannelton Mayor Ralph Terry contacted Cannelton High School Principal Michael Snyder and requested that he send some students to volunteer for this event.
There were about 30 students who volunteered, along with some street department workers, a few police officers, and the workers of the Cannelton Food Pantry.
Our students arrived there shortly after 8:15 Friday morning, and the distribution started almost immediately! All 2,000 boxes were handed out by 11:30, when they ran out as the last car came through.
The community was well pleased with this distribution, as the previous event that was scheduled a few weeks prior had to be cancelled.
Over 43,000 pounds of food was given out, and it was a huge success for our community.
This event definitely helped our community, but it also made an impact on the students who were involved. The excitement began as soon as they were told about the opportunity. High school National Honor Society Dayna Hinton said, "Our students were ready and excited to help our community and the county." She continued, "They were so surprised by how many times people thanked them and it really made our students feel appreciated and seen."
Junior High Student Council sponsor Jaci Herzog echoed that sentiment, adding "We have a lot of students who take pride in our community. They always ask for opportunities to help make our community better, and this was a great opportunity for them."
All of our students really enjoyed assisting with the event, and look forward to helping again in the future.
Leave a Comment
About the Contributor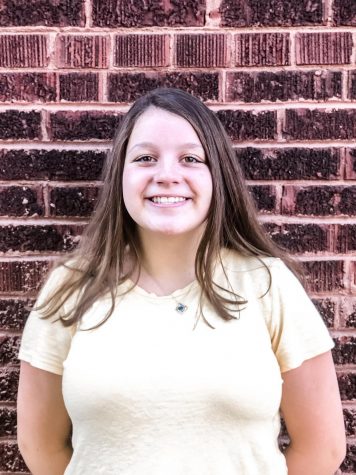 Jenessa Sturgeon, Writer
Hello! My name is Jenessa Sturgeon. I am a junior and a third-year writer for the HiLife. I play varsity...