Senior Interview: Isaac Corley
Recently, I had the chance to chat with Cannelton High School Senior Isaac Corley. Isaac was kind enough to answer some exclusive questions for the Cannelton HiLife.
Isaac, tell me a little about yourself.
"Hello, my name is Isaac J Corley. I'm 17 years old, and my biggest hobby is playing guitar and performing for other people."
What are your long term goals?
"To grow old and have a family."
Do you have any strengths or weaknesses?
"One of my strengths is music, and my weaknesses is cheeseburgers."
Do you have any future plans after you graduate from school/college?
"I'd like to go to school and get a barber's license, if a miracle doesn't happen and music does something better for me."
Where do you plan to live for the rest of your life?
"I'm not moving anywhere new anytime soon, but I'm definitely going to travel all over the world since I've seen 41 states of the country."
What are 5 words that describe you?
"Honest, genuine, respectful, outgoing, and annoying."
Isaac, over the course of your career at Cannelton, how would you rate your time at our school?
"I would rate my stay at Cannelton 1000 out of 10."
Have you ever played any sports?
"Yes, I used to play basketball, but then I switched to manager and I have managed every year except for my junior year. But, I will be the manager again for my senior year, for one last year."
Do you have any cousins or siblings that come to this school?
"No."
What is the one quote that speaks to you?
"Despite everything, I truly believe that people are really good at heart." – Anne Frank
SUMMARY
Isaac J. Corley is a 17-year-old senior at the Cannelton High School. His favorite things to do include playing music for other people, performing, and having fun with his family. His biggest dreams are to either get a barber's license or pursue a career in music. His future plans include growing old and living out his life with a beautiful family. He loves being at Cannelton and is the manager for the basketball team. And remember: "Despite everything, I truly believe that people are really good at heart" – Anne Frank.
Leave a Comment
About the Contributor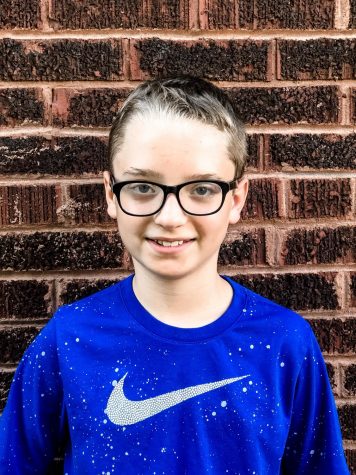 Rylan Snyder, Writer
My name is Rylan Snyder. I am 12 years old. I like to listen to music. I'm really into basketball; my...