Senior Athlete Spotlight: Kendra Anastasiades
An interview with our varsity volleyball setter.
Kendra is a senior here at Cannelton High School. She enjoys playing volleyball and cheering at the high school basketball games. Kendra has been playing volleyball since middle school, and has put everything she has out on the court. As her final volleyball season comes to an end, I sat down and talked to Kendra about her volleyball career.
Kendra will miss a lot about playing volleyball for Cannelton. When asked what she will miss most, Kendra said "I will miss Coach Garrett and just being able to go out on the floor doing what I love." She will be missed by her teammates as well, since she has been their main setter for the past four years. Kendra also added, "I love just being able to get in my zone, lifting my teammates up, hustling my butt off, and winning, of course."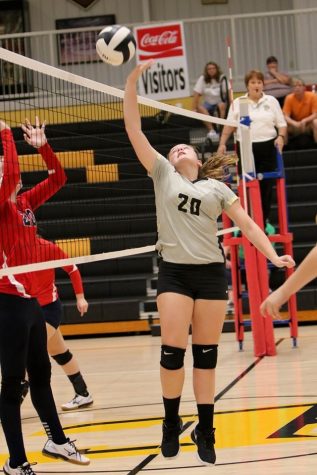 Throughout her volleyball career, Kendra has had a lot of memorable moments. She said that her most memorable moment was "When I doubled a school record by serving 16 consecutive serves my Sophomore year." It was a moment that no one in the crowd will forget, as the Bulldogs went on to victory that night.
Kendra doesn't plan on continuing her volleyball career in college, saying "I think I'll be hanging up my volleyball shoes after this year." Which is really upsetting for some people, because a lot of people enjoy to watch her play. Although she is hanging up those volleyball shoes this year, people are very proud of everything that she has accomplished.
Kendra's advice to younger athletes is to "Stay focused, hustle, and never give up. Keep pushing yourself, even after you think you can't go anymore." You can tell Kendra uses her own advice, because she does all of these things every volleyball game. She added more advice, this time for her teammates: "Keep your heads up, stay positive, and never give up." Even if you don't play volleyball, this is great advice for any sport or hobby.
When asked how Kendra wants to be remembered after she graduates, she said, "My dedication and my hustle." Kendra has a lot to be proud of, and we are all going to miss her being such an important part of our Cannelton volleyball team.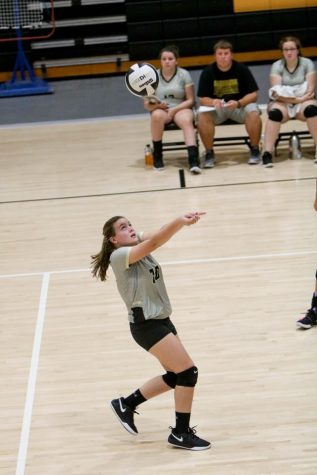 Leave a Comment
About the Contributor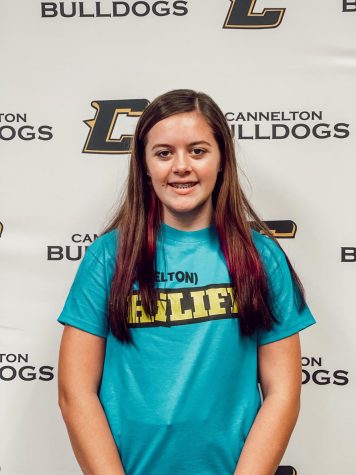 Kylie Anastasiades, Writer
Hi, my name is Kylie! This is my fourth year being a part of the Cannelton HiLife. I am involved in softball,...